GUIDES FOR LEADING-EDGE RESEARCH INTO MACHINE TOOL ENGINEERING
AIMS AND SCOPE
With the advance and growing importance of the machine tool and concerns, we must conduct a handful of leading-edge research subjects, which ranges from that unveiling the essential feature within the facing problem, through the proposal of new ideas and contrivances, to paving the right way into new horizons by scrutinizing various research papers, technical reports, review papers, proposals and so on. For example, we can enumerate such subjects as follows.
A system layout design methodology for Flexible Manufacturing Cell applicable to One-off Production, which is available also for Cyber Physical Systems Module in the smart factory.
A new process planning available for highly function-integrated kind like "Mill-turn" with modular attachment and tooling.
Self-excited chatter vibration in full consideration of all possible influencing factors within machine-attachment-tool-work system.
Determination of physical and thermal boundary conditions like heat dissipation capacity from the structural body component and its joint.
Jaw chuck with wedge-bar type applicable to higher-speed machining.
Cutting mechanisms for whirling and turn-milling.
These subjects are very interesting and important, but very difficult for the young researcher and engineer to find the clue when launching out various challenging activities. A root cause of such difficulties lies in the acute shortage of the necessary and inevitable information, which is summarized systematically, although we are able to find the discrete information from the journal and technical report published by the professional society. MTEF (Machine Tool Engineering Foundation) plans thus to publish a series of the e-Books, which deals with some topics related to the leading-edge research subjects, and which is somewhat helpful for the young researcher and engineer, on the occasion of its 40th Anniversary.
MTEF has been promoted to carry out the leading-edge research by providing the potential researcher with the research funds so far, and duly we can obtain valuable achievements from these. Of course, such achievements will be published in the form of a bound volume together with the necessary review to benefit further advanced research.
E-BOOK ALREADY PUBLISHED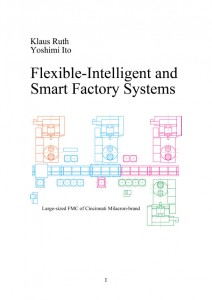 No. 01 Klaus Ruth, Yoshimi Ito (December, 2018) FLEXIBLE-INTELLIGENT AND SMART FACTORY SYSTEMS – Layout Design of FMS and Convertibility to CPS Module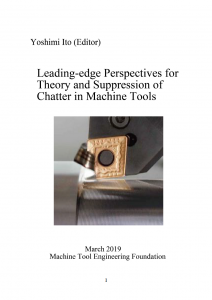 No. 02 Edited by Yoshimi ITO (March, 2019) LEADING-EDGE PERSPECTIVES FOR THEORY AND SUPPRESSION OF CHATTER IN MACHINE TOOLS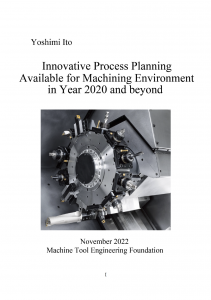 No. 03 INNOVATIVE PROCESS PLANNING AVAILABLE FOR MACHINNING ENVIRONMENT IN YEAR 2020 AND BEYOND